Squiddy
Heeey, it's Squiddy! This is a game made in 1017 characters (1 kilobyte!) for PICO-1k Jam, co-designed and coded by lexaloffle. This is our second production as pod (you can find the first one here).
1024 bytes is an interesting size limit for a game; it's large enough to try for some relatively detailed game logic or visuals, but small enough that you need to execute some weird tricks and design pivots to get everything to fit.

Here'sthe technical details and the entire code listing! It's wild.

Also here's the 2-page Game Manual :D We went for a retro NES theme!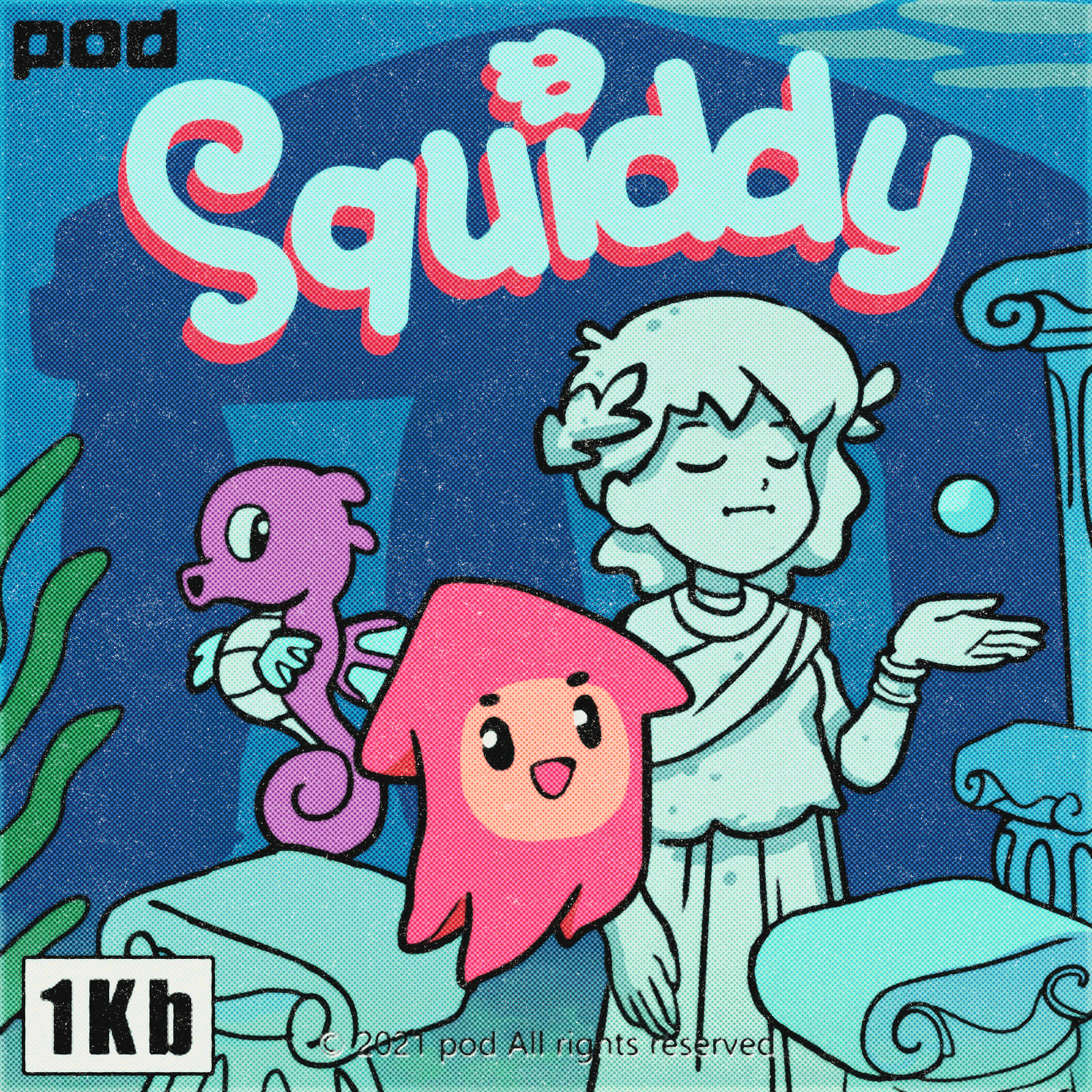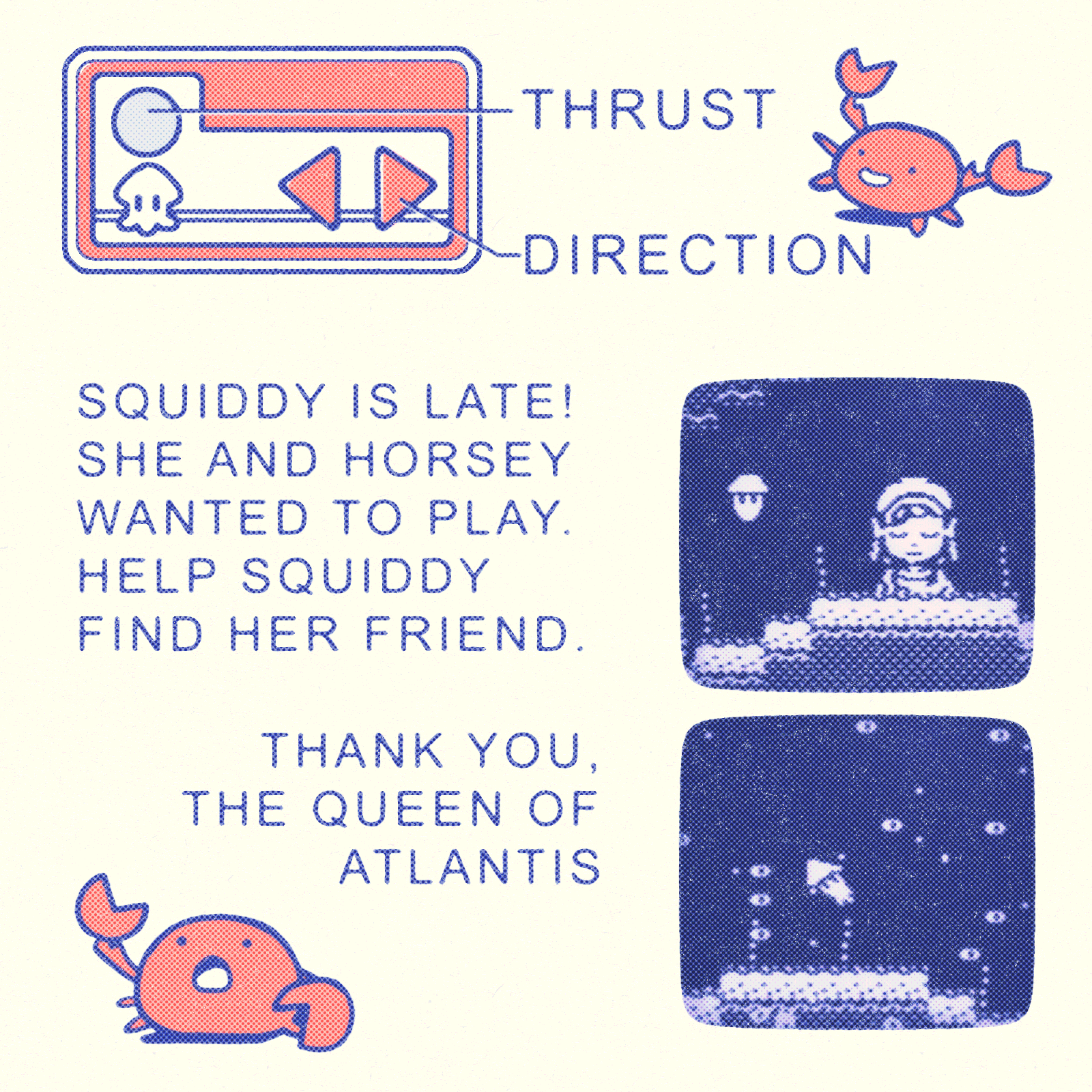 Spoiler:

If you go clipping through the walls, you can explore the entire spritesheet, of which the map is only 1/3rd