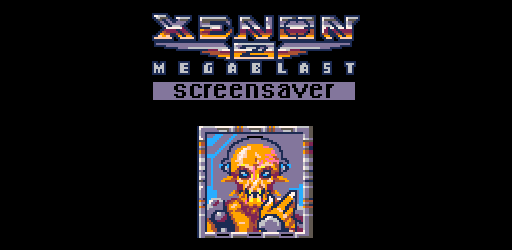 ScreenSaverJam - Xenon Megablast!
Just a demo/screensaver. I tracked the original music by Bomb the Bass in Pico 8. Then the computer plays against itself using some quick-and-dirty AI, and then Colin the Alien gives you a random one-liner.

Coded in Construct 2.
Graphics pixeled and music tracked in Pico8. 128x128px with the Pico8 palette, it was a tall order, but it was doable :D

Made for the #screensaverjam in 5 hours.

another quality program from @castpixel
Comments
Log in with itch.io to leave a comment.
Woah this is a dream! I wish you did it all in PICO-8 so I could read the code and learn a bit.
One of the best shoot'em'up on pc for...

Ages! :)
it was one of my favorite games when i was a kid